Iwo Jima 2005
Fredericksburg, Texas

Louis Varnell, Rene' Varnell, Brian Maddox and Pete Cash in the truck on the way to the parade Saturday Morning.

Andrew "Hollywood" Woodward, Louis Varnell, and Brian Mead


Camp Tarawa, our home Saturday Night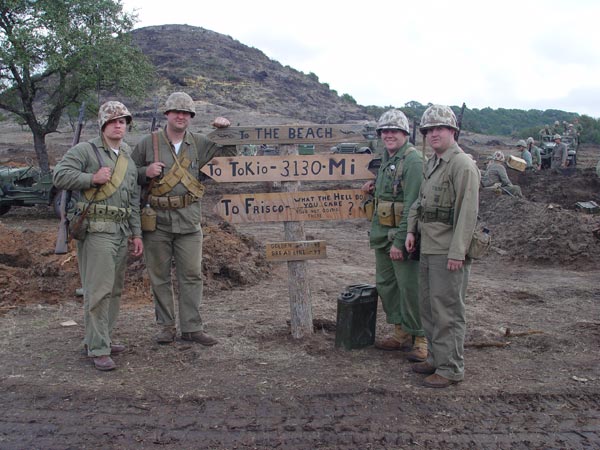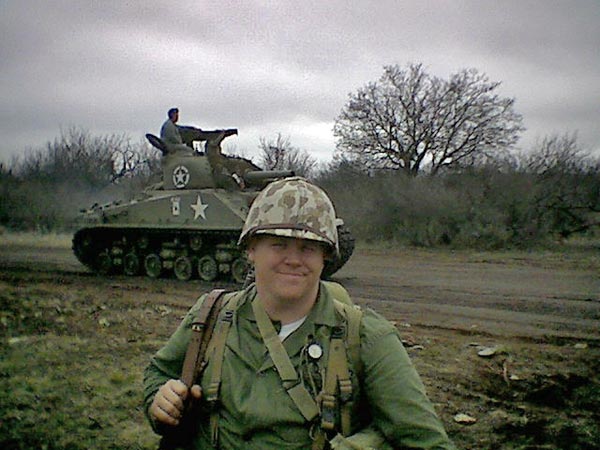 Marines at the field CP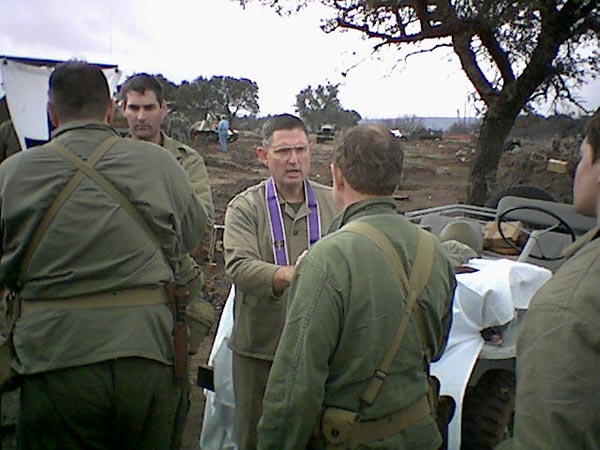 Sunday Morning Service.
The Chaplain is an active duty Marine Chaplain.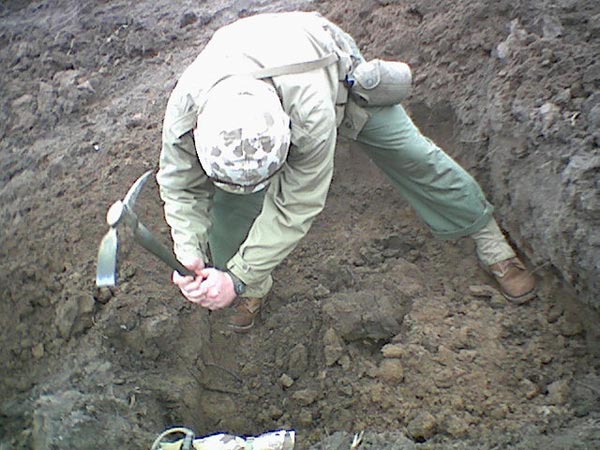 Kevin Pecor working on his foxhole.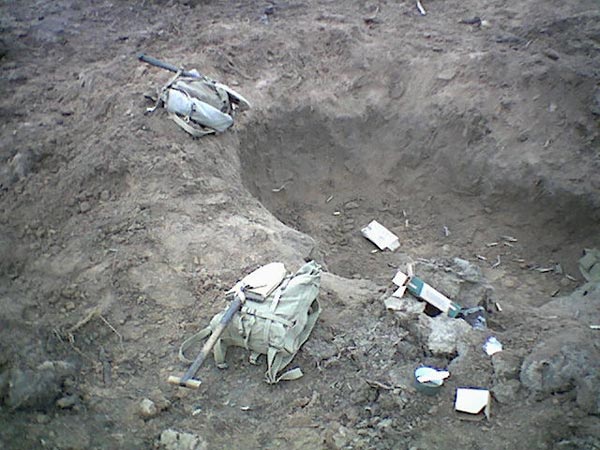 View inside the foxhole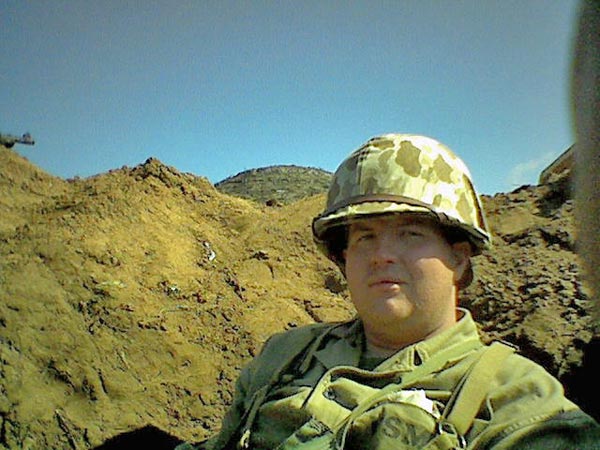 Brian Maddox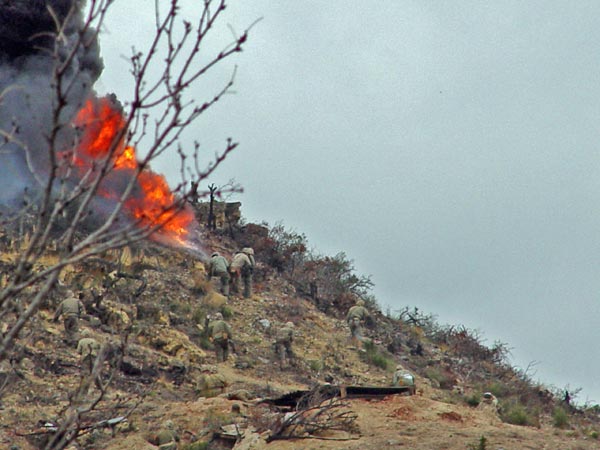 Flamethrower in use on the side of the Mountain

Marines on the advance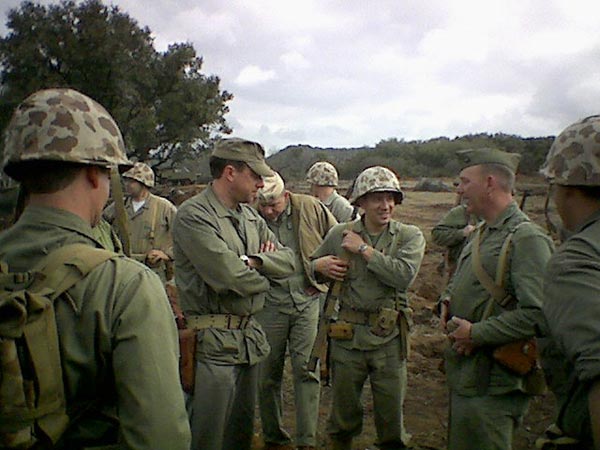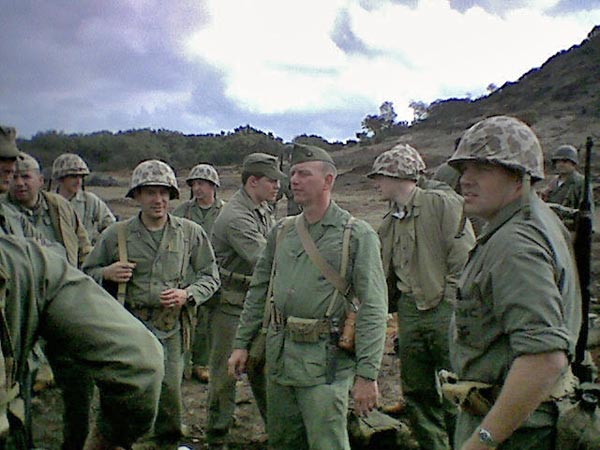 Louis on the way back down the mountain after the Sunday battle.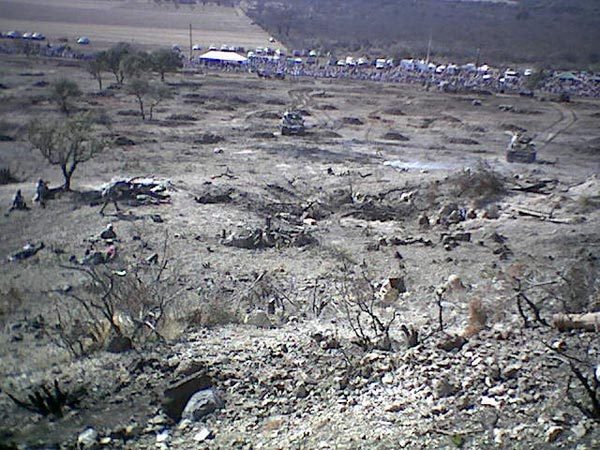 View of the spectators & the battlefield from about 1/2 way up

Louis Varnell with MOH recepient Hershel Williams
Click here to see Hershel Williams' MOH Citation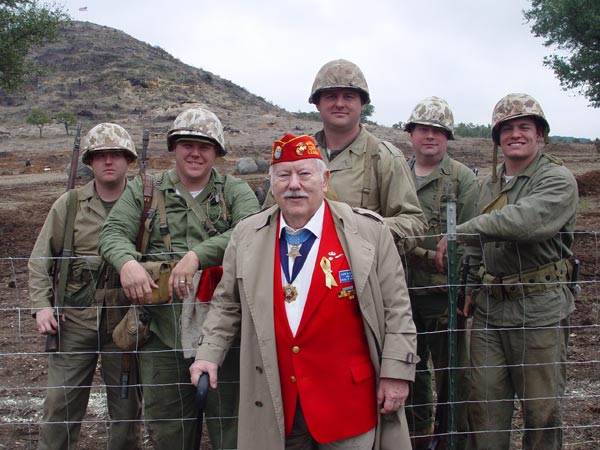 Brian Maddox, Louis Varnell, Brian Mead, Pete Cash and Andrew Woodward with MOH recepient Jack Lucas
Click here to see Jack Lucas' MOH Citation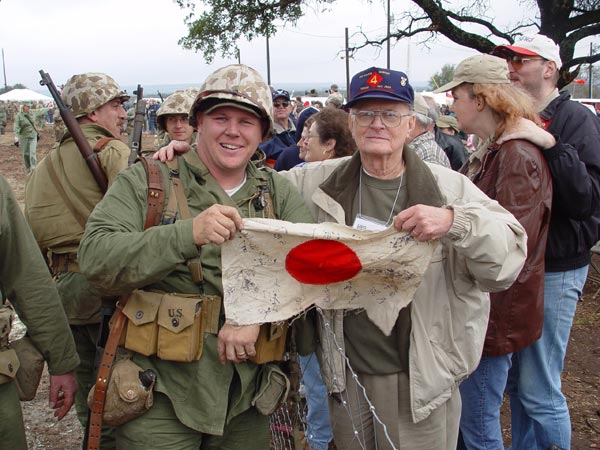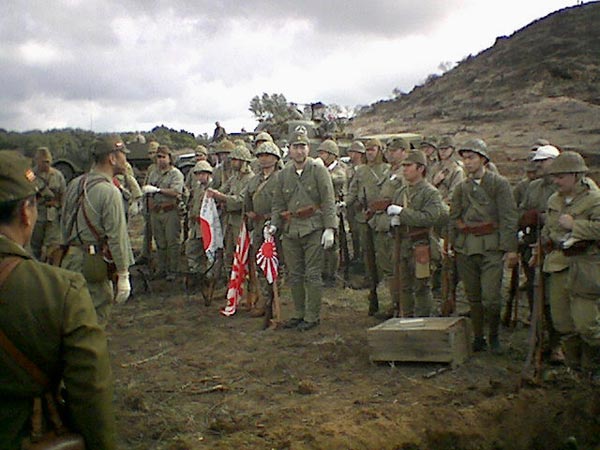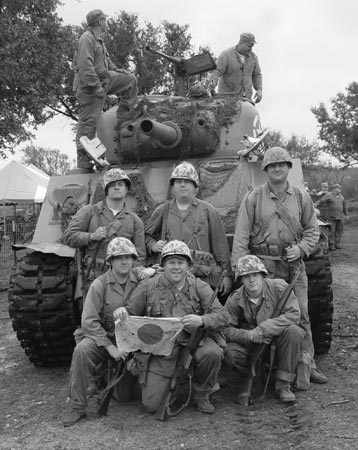 Related Websites: